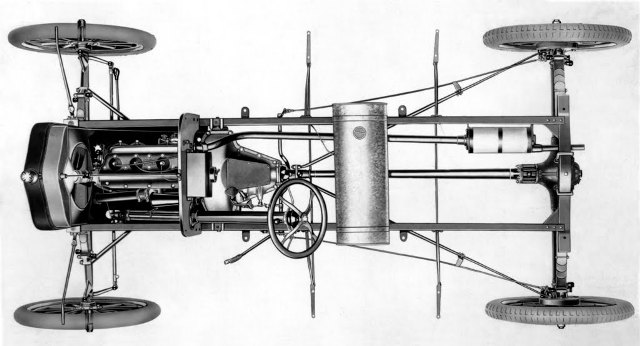 1908-1927 CHASSIS (FRAME)
On October 1, 1908, the first production Model T Ford is completed at the company's Piquette Avenue plant in Detroit.
Between 1908 and 1927, Ford would build some 15 million Model T cars. It was the longest production run of any automobile model in history until the Volkswagen Beetle surpassed it in 1972.